GEAR UP with GEARWRENCH!
GEAR UP is an initiative by GEARWRENCH, offering exclusive deals, especially for apprentices! 
We know you worked hard for your dollars so we want to ensure your career starts with good quality GEARWRENCH tools.
Our bonuses are real bonuses that have not been factored in the price of your kit!
**Bonus Offers exclusive to Apprentices in Australia
To redeem your GEAR UP with GEARWRENCH 'Bonus Items' just follow the steps below: To be eligible to receive your 'Bonus Item,' the following information must be attached when submitting the form.
PROOF OF PURCHASE: Attach a copy of your Tax Receipt or Invoice that clearly states your name.
PROOF OF APPRENTICESHIP: Attach a copy of your Apprentice ID stating your Name (which must match your tax receipt), and other supporting documents from the training provider ie TAFE confirming that you are a current apprentice. 
These Bonuses are only available to apprentices.
Redemptions are valid for 60 days from the purchase date on the receipt.
Bonus offers are only valid with tool kits purchased after the 31st of July 2020. Offer valid until 31/12/2023.     

Images used are for illustrational purposes only and may change without notice this includes bonus items.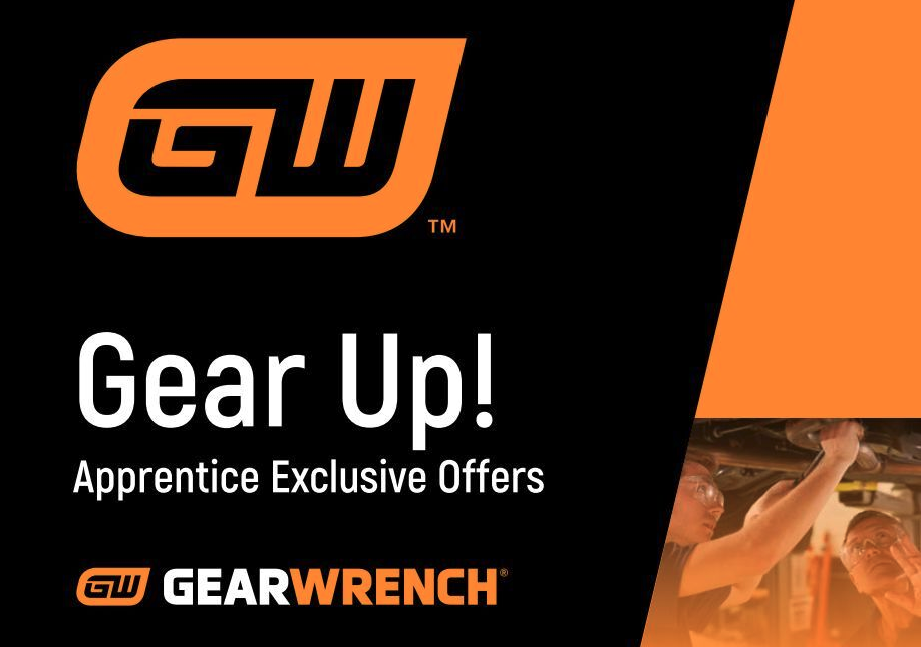 Gear Up Apprentice Promotion